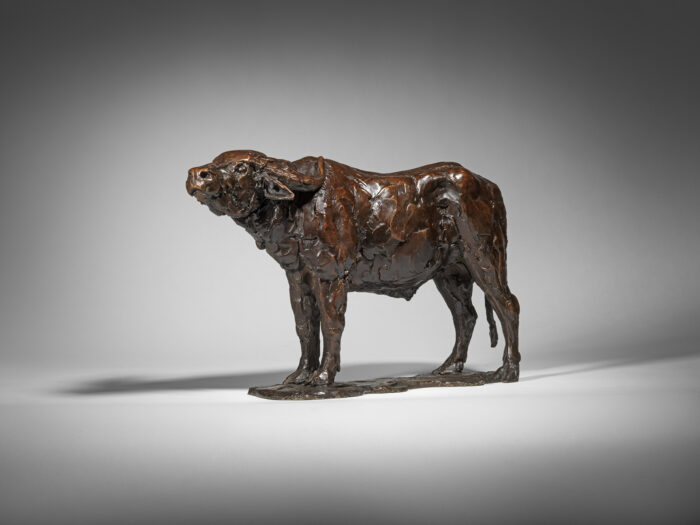 An original, contemporary, bronze sculpture entitled 'Water Buffalo' by Mark
Coreth (British, b.1958). This bronze sculpture was cast in 2023 using the lost
wax process at Morris Singer Foundry, England. It has a rich chestnut brown
patina. It is signed on the base 'M. Coreth' and is numbered 3 from a edition of
9.
Height: 9.5″ (24cm)
Length: 16″ (40cm)
Depth: 5″ (12cm)