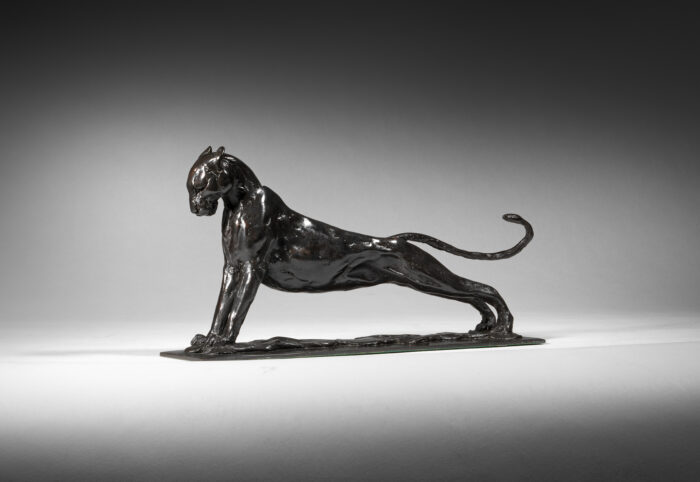 An original, contemporary, bronze sculpture entitled 'Maquette for Stretching
Panther' by Mark Coreth (British, b.1958). This bronze sculpture was cast in
2023 using the lost wax process at Morris Singer Foundry, England. It has a
black patina. It is signed on the base 'M. Coreth' and is numbered 1 from a
edition of 9.
Height: 6.3″ (16cm)
Length: 12.2″ (31cm)
Depth: 3.0″ (8cm)