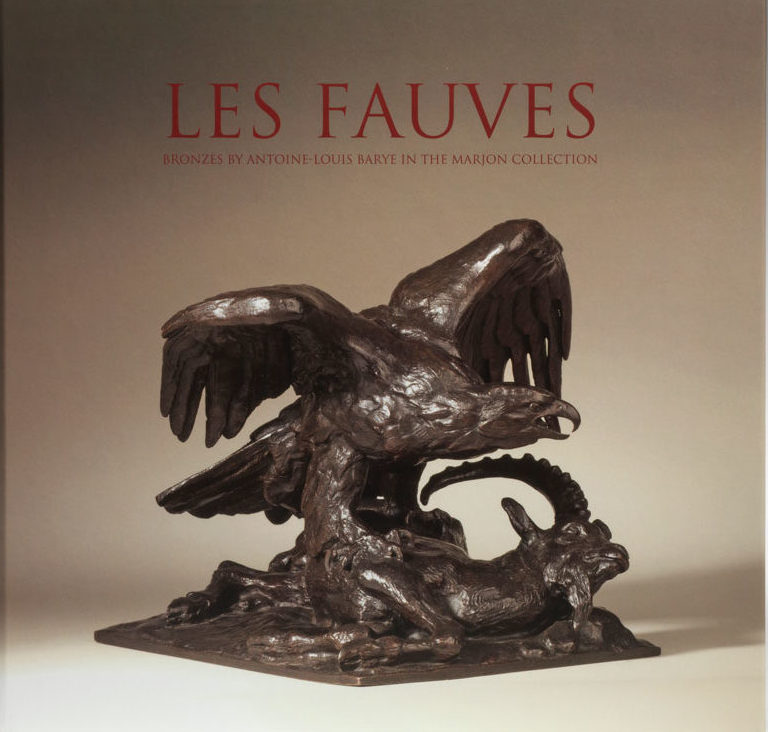 Barye was the most famous artist of the group of sculptors we know as Les Animaliers, but his art went beyond the mere representation of animals, and he became a key figure of the Romantic Movement. His artistic achievements can be understood from the comments of the contemporary critics the Goncourt brothers who proclaimed his 1850 composition, Jaguar Devouring a Hare as 'the beginning of Modern Art'. Auguste Rodin later argued that Barye 'had discovered the great mystery of rendering movement'
This study highlights the aspects of Barye's sculpture represented by seventy bronze casts of his wild and exotic subjects: Les Fauves. In these models, we can follow Barye's artistic development and the transition from fine detail to a simplified modelling within his oeuvre.
Hardcover, 180 pages, Marjon Editions and Sladmore Editions, 2014
Price : £40
Books may be collected from the gallery or sent via courier. Please click the link below or call the gallery on +44 (0) 20 7629 1144 to check availability and shipping costs.