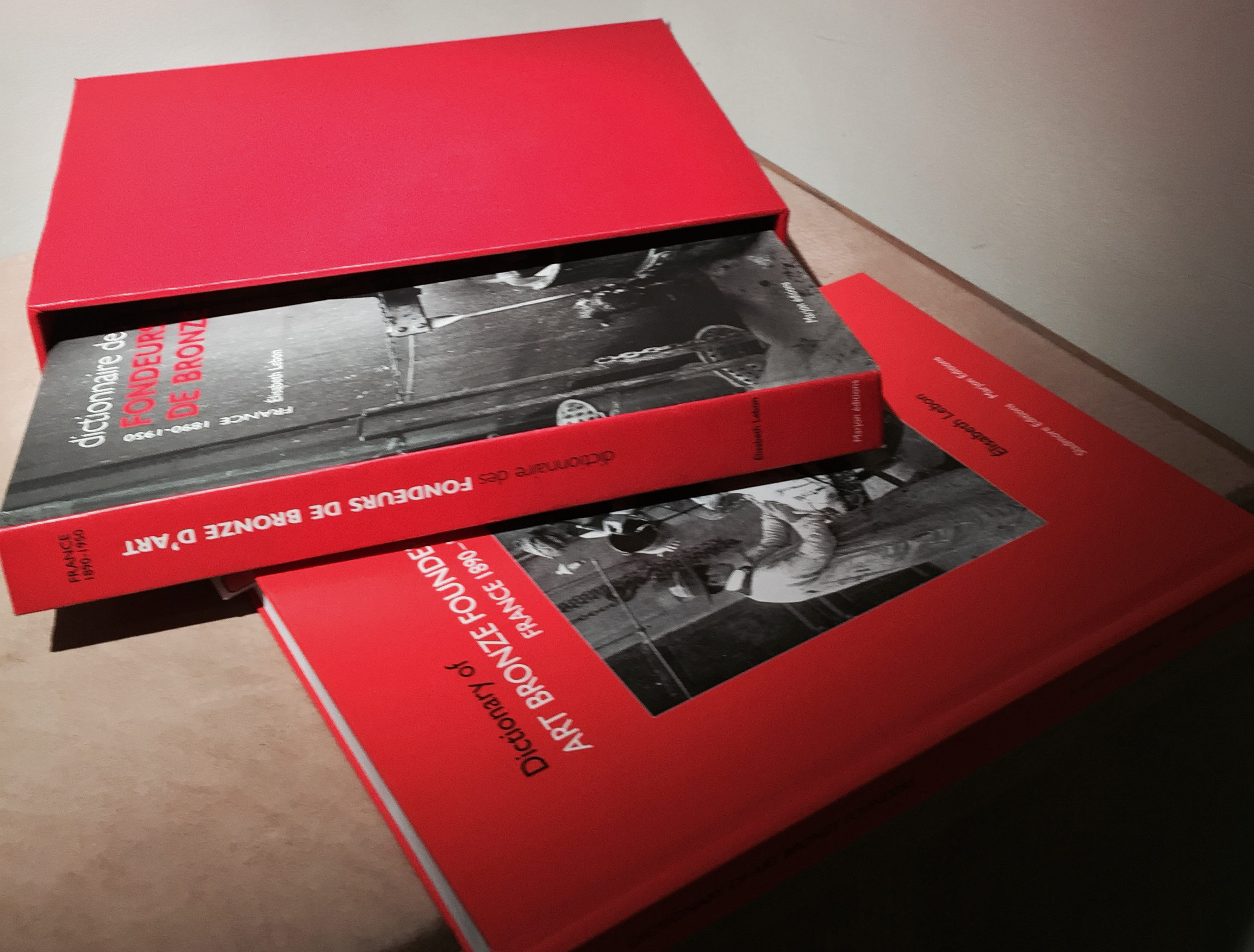 A "scrupulously researched book" (Dr Patrick Elliot, Burlington Magazine, February 2004) giving detailed information on the origins and history of 100 art foundries operating in France between 1890 and 1950, including illustrations of their foundry marks, signatures and stamps, and lists of artists who are known to have worked with each foundry.
With an index of over 1500 names, this is an indispensable reference book for sculpture dealers, collectors, curators, specialists and art historians alike. Originally only available in French, The Sladmore and Marjon Editions have now published an accompanying translation in English, as an unillustrated aid to the original French publication.
Hardcover + slip case, French version, 2004, 291 pages with illustrations
English translation, 2014, 176 pages
Marjon Editions
Price: £180.00 (£90 each volume)
Books may be collected from the gallery or sent via courier. Please click the link below or call the gallery on +44 (0) 20 7629 1144 to check availability and shipping costs.