Mark Coreth | Echoes from Afar
8th Nov 2023 - 8th Dec 2023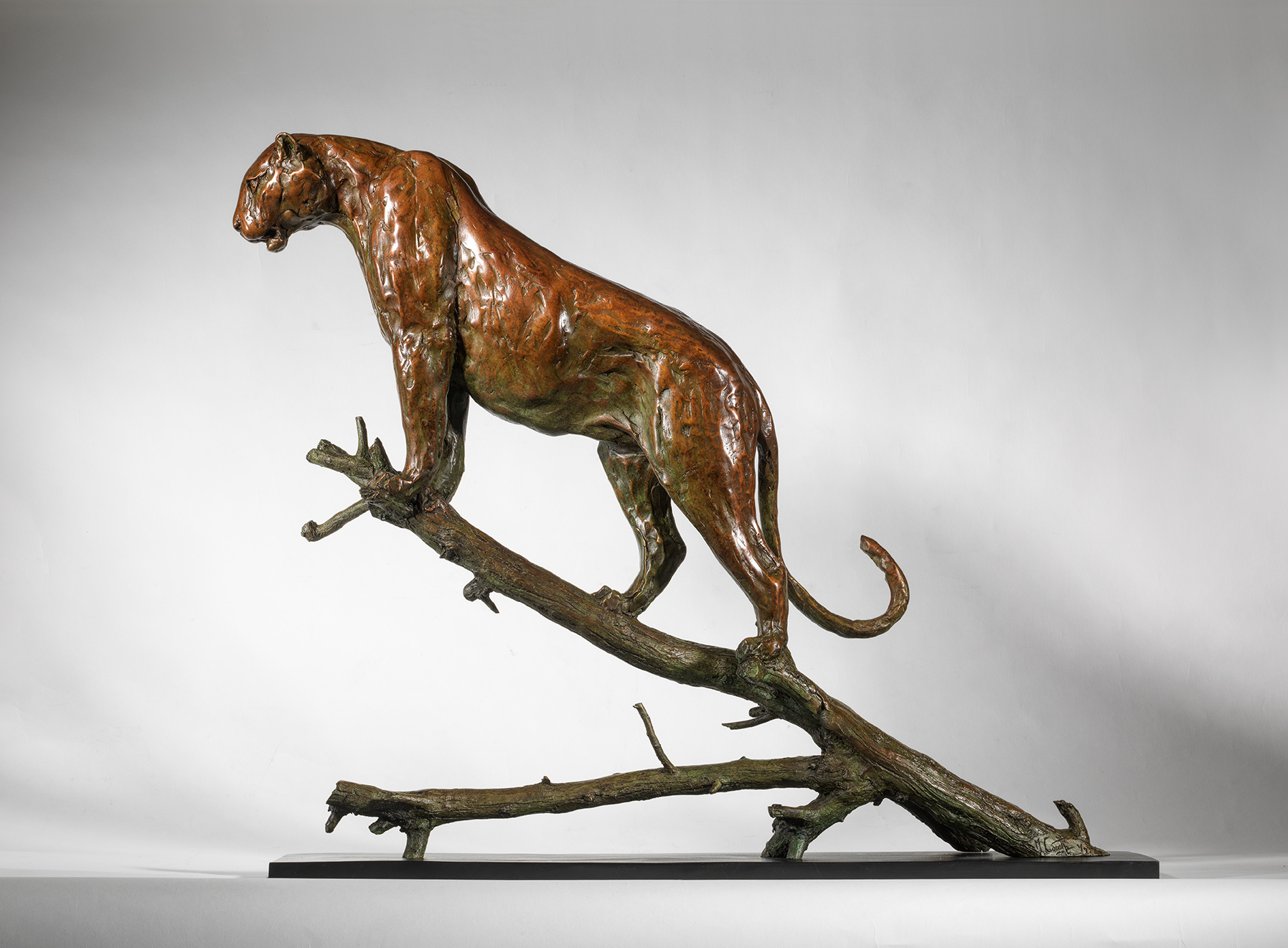 Large Leopard on a Branch
Mark Coreth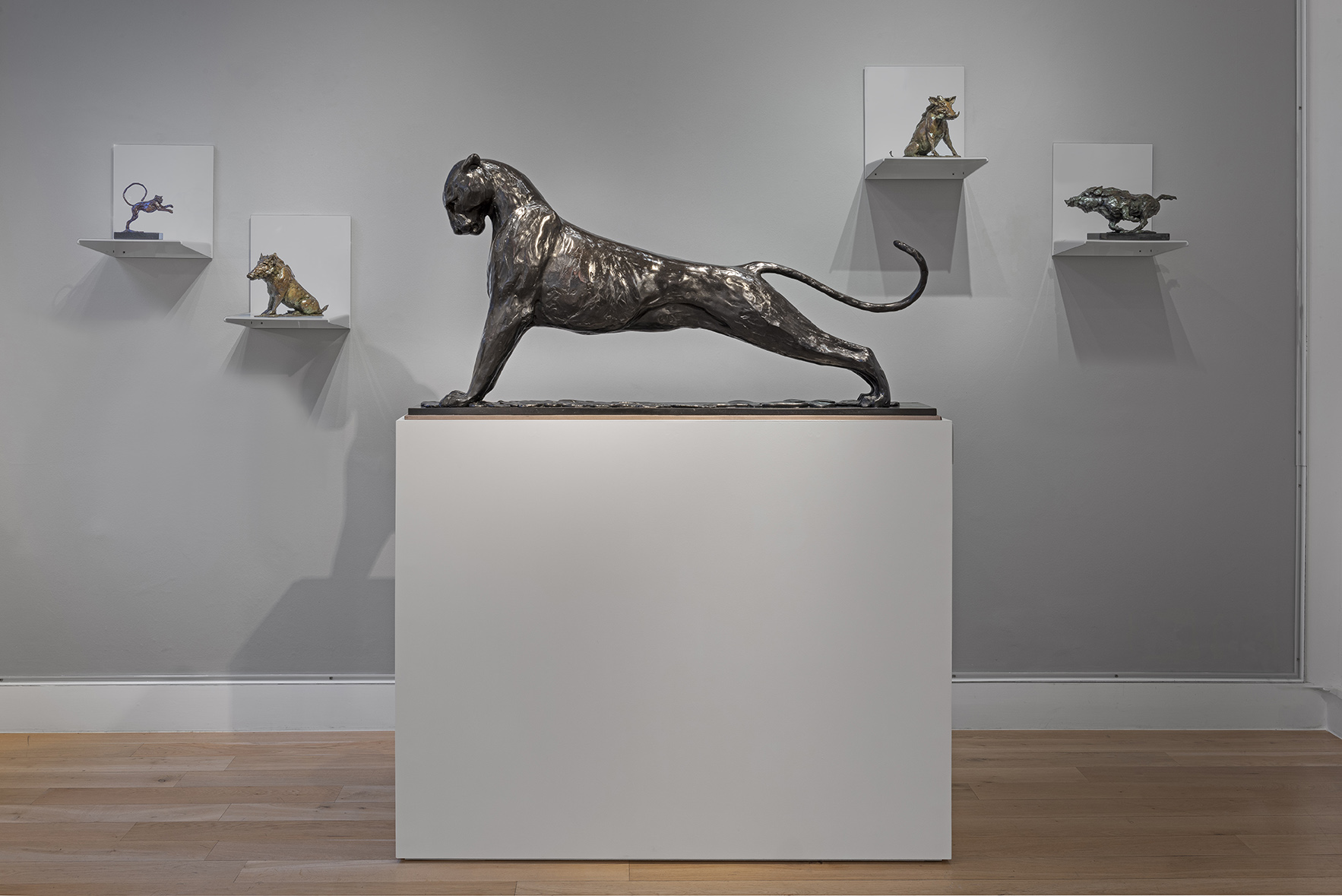 Large Stretching Panther
Mark Coreth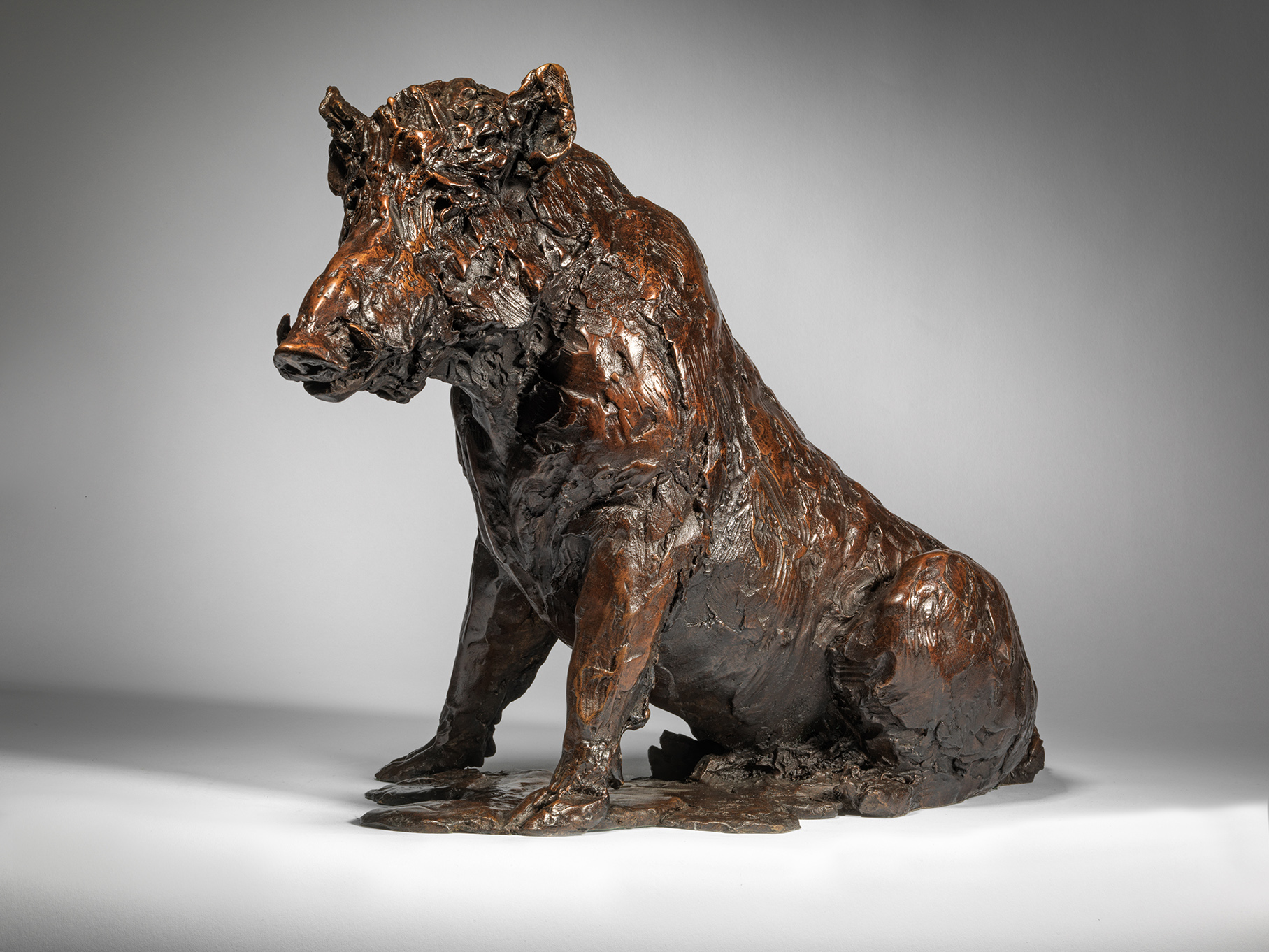 Wild Boar Seated – Large
Mark Coreth
"I have a deep passion for the animal kingdom, its environment and its survival. As an animalier sculptor it
is I believe a duty to try to put more into the natural world than I can ever gain from it. Sculpture is not just a means to raise funds for the species I sculpt, as important as that is, but it is also a form of three-dimensional journalism. Sculpture is a way of permanently recording the beast or even the ecosystem that I witness there in the wild be that from the deep cold of the High Arctic or the Himalaya to the Equator and beyond."
Mark Coreth
Mark Coreth returns to the Sladmore Gallery this autumn with his latest body of work, "Echoes from Afar". Building on themes and concepts from his previous exhibition, "Reflections on Past Encounters," this new collection of sculpture represents a period of reflection and learning for the artist. After years of extensive travel and exposure to diverse landscapes across the globe, Coreth has channelled his broad range of experiences into a stunning new catalogue of work that draws upon his vast knowledge of the natural world.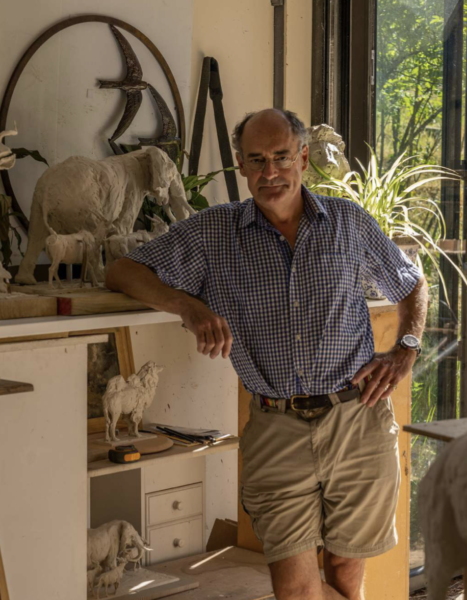 At the core of "Echoes from Afar" is the notion of life as a journey. Coreth's career has been defined by exploration, with the artist rarely remaining in one place for too long. His adventures have fuelled his creativity, exposing him to new environments and habitats that have profoundly shaped his unique sculptural voice. However, the stillness brought about by recent world events has led the artist into a more contemplative state. Rather than physical adventures, his travels have turned inward, into the realm of memory and introspection. The pieces in this exhibition bear the fruit of this intense period of rumination.
Those who follow Coreth's work will recognise his characteristically energetic, kinetic forms, sculpted with a raw, organic style. But this exhibition also presents pieces which capture the 'soul' and inner essence of his subjects beyond their external forms and movements. These sculptures resonate with an even deeper meaning, reflecting a fusion of old and new influences, echoing the vitality of stampeding wildebeest across the Serengeti plains yet also hinting at quiet moments of peacefulness.
While "Echoes from Afar" represents a contemplative period of Coreth's career, it by no means marks the end of his travels! Coreth confesses that he feels the call of the road once more, drawing him toward new frontiers. For now, he has found balance between pieces born of action and reaction, immersed experience and thoughtful processing. This harmonious fusion results in work that is simultaneously worldly and introspective, full of energy and movement and yet, refined.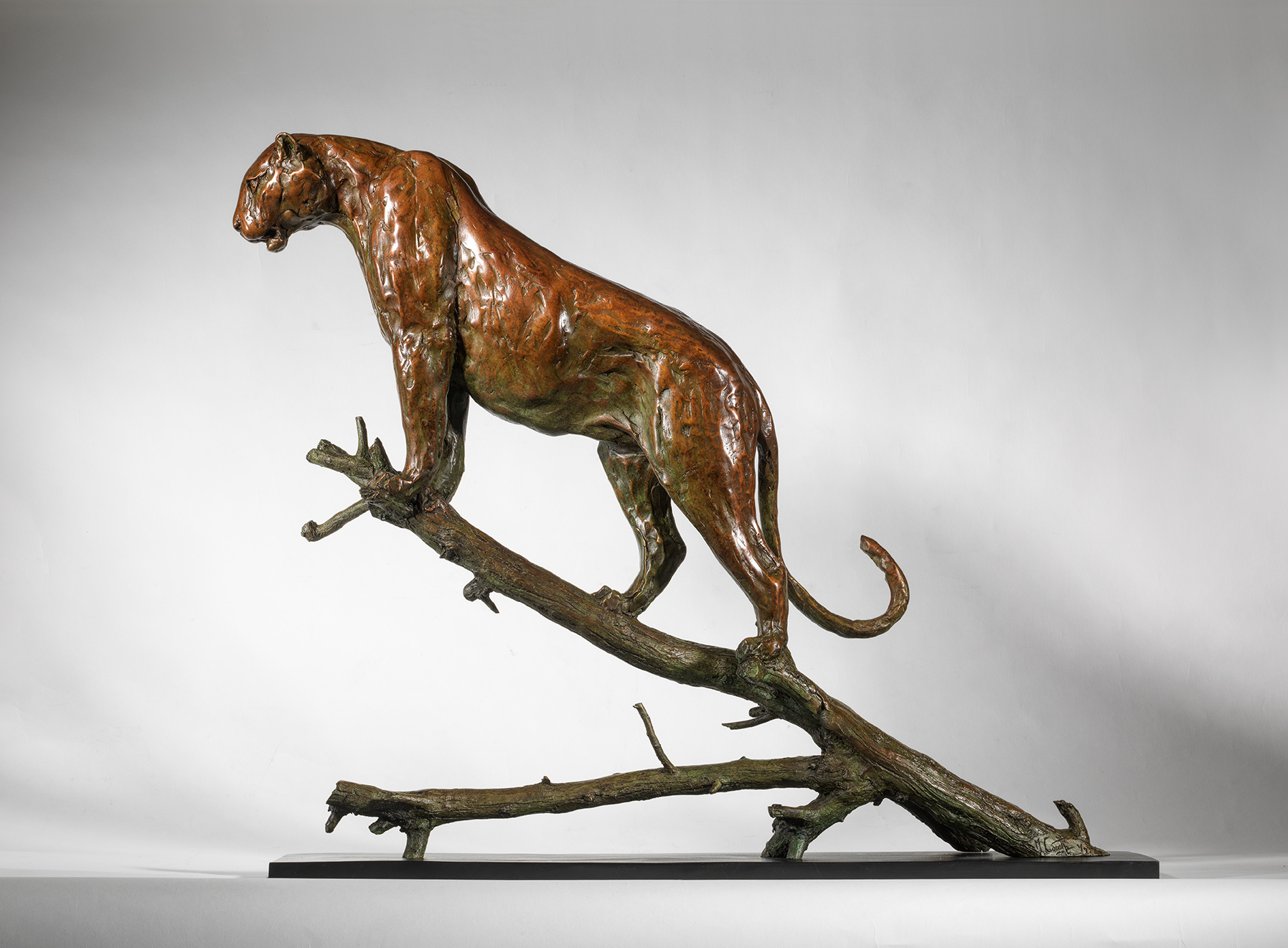 Large Leopard on a Branch
Mark Coreth | Echoes from Afar
Bronze, edition of 9
Interested in the exhibition?