Sladmore's antique department handles the very best of 19th century Animalier bronzes. We hold specialist knowledge of the foundries and casting quality of this period.
 Created by Jane Horswell, with her publication of 'Bronze Sculpture of Les Animaliers', published in 1971, this department today advises museums and both public and private collections.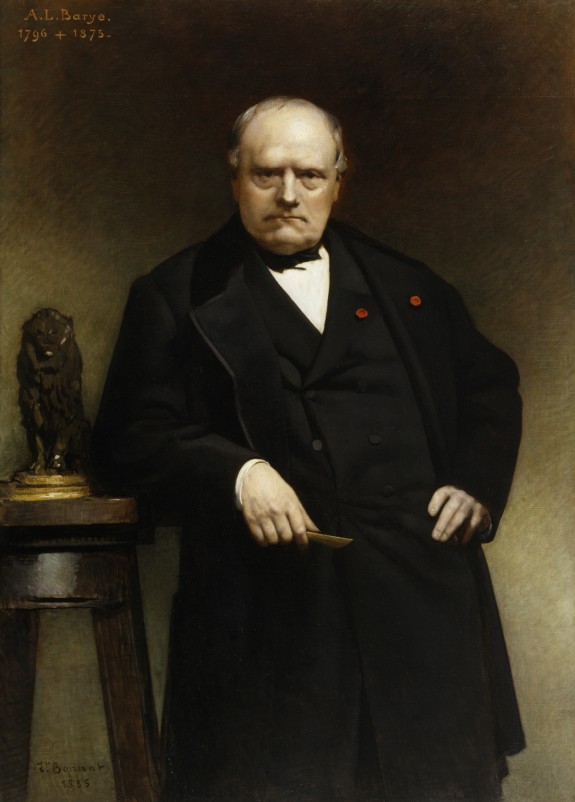 Antoine-Louis Barye
French, 1796-1875
The master of masters who clung to nature with all the force and tenacity of a god and dominated everything. He was beyond all and outside of all art influences, save nature and the antique. He was one of, if not the most isolated artists that ever lived. Emphatically original, and the first in the world of that kind of originality, he was himself and himself alone… He is our great glory and we shall have to depend on him in coming generations.' – Auguste Rodin
Barye was an artist of enormous complexity, who embodied many overlapping tendencies of his age – Romantic, Neo-Classical, Realist and Orientalist. As suggested in Rodin's fulsome tribute, Barye showed the way for other sculptors both to find new, dynamic interpretations of traditional themes
and to break out into fresh subject matter, as in his purely 'animalier' pieces. Just as importantly, he was an independent spirit whose example demonstrated that new strategies could be invented for artists to conduct their careers.
The depiction of animals, directly and without obvious anthropomorphism or allegorical intent, was indeed one of Barye's goals. Alongside Delacroix, he studied live animals, and dissected dead ones, making scientifically rigorous drawings and careful measurements, to gain total familiarity with animal structure and movements. His 'bibles' were the anatomical treaties by Cuvier,
Lamarck and Buffon. In his final sculptures he encapsulated all his factual knowledge of his subject and was then able to expressively 'distort' the facts for the sake of re-animating his creatures with drama and vigour.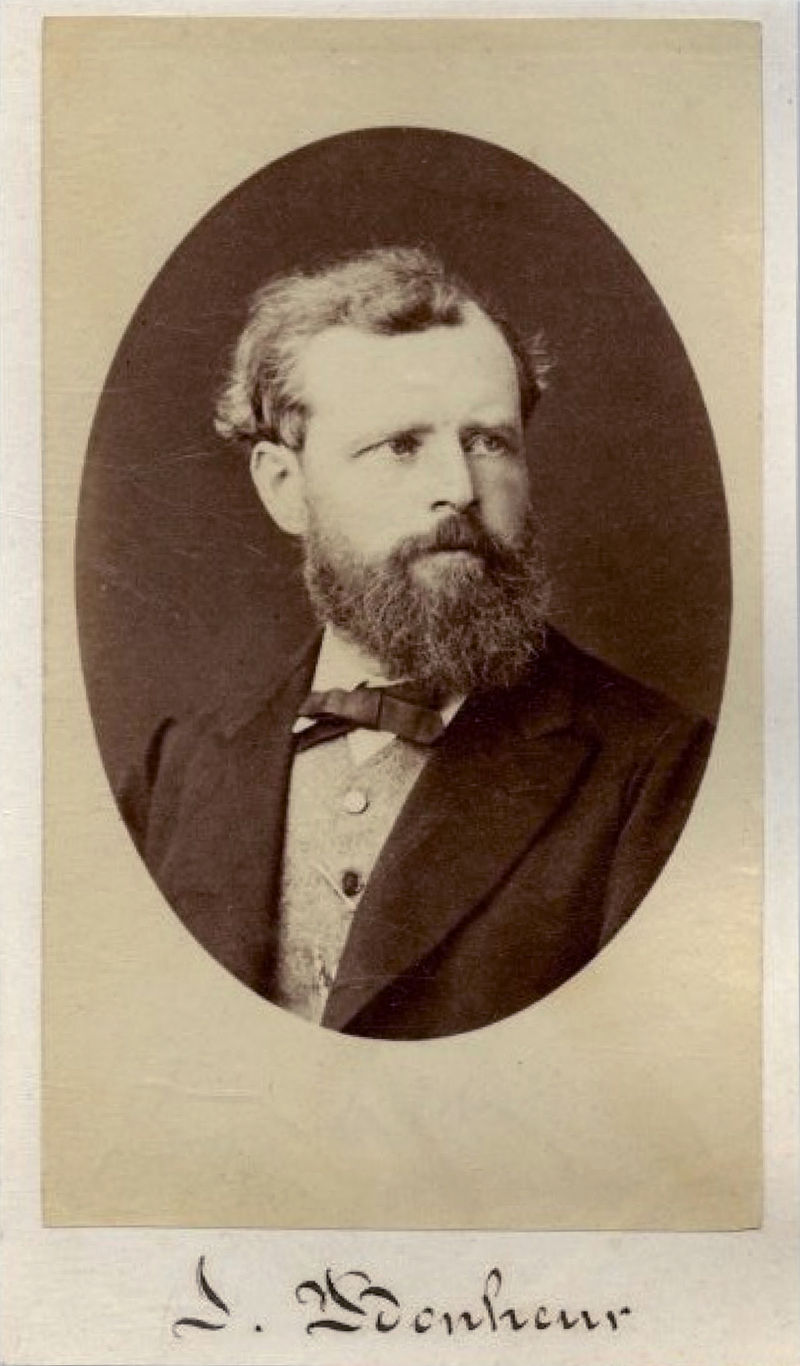 Isidore-Jules Bonheur
French, 1827 - 1901
Ses œuvres nombreuses, qui lui valurent des médailles successives … sont d'une sage exécution et d'une inspiration élevée. Roger-Miles
Bonheur was one of the leading realistic animal sculptors during the second half of the nineteenth century. Whilst he excelled at capturing his chosen subject with anatomical accuracy, he also imbued his more complex equestrian groups with a glamorous and highly decorative feel.
Coming from the famous Bonheur 'dynasty' of artists, Isidore Bonheur produced major public sculptures such as the Place Dauphin Seated Lions in Paris, as well as his most characteristic animal pieces for private patrons.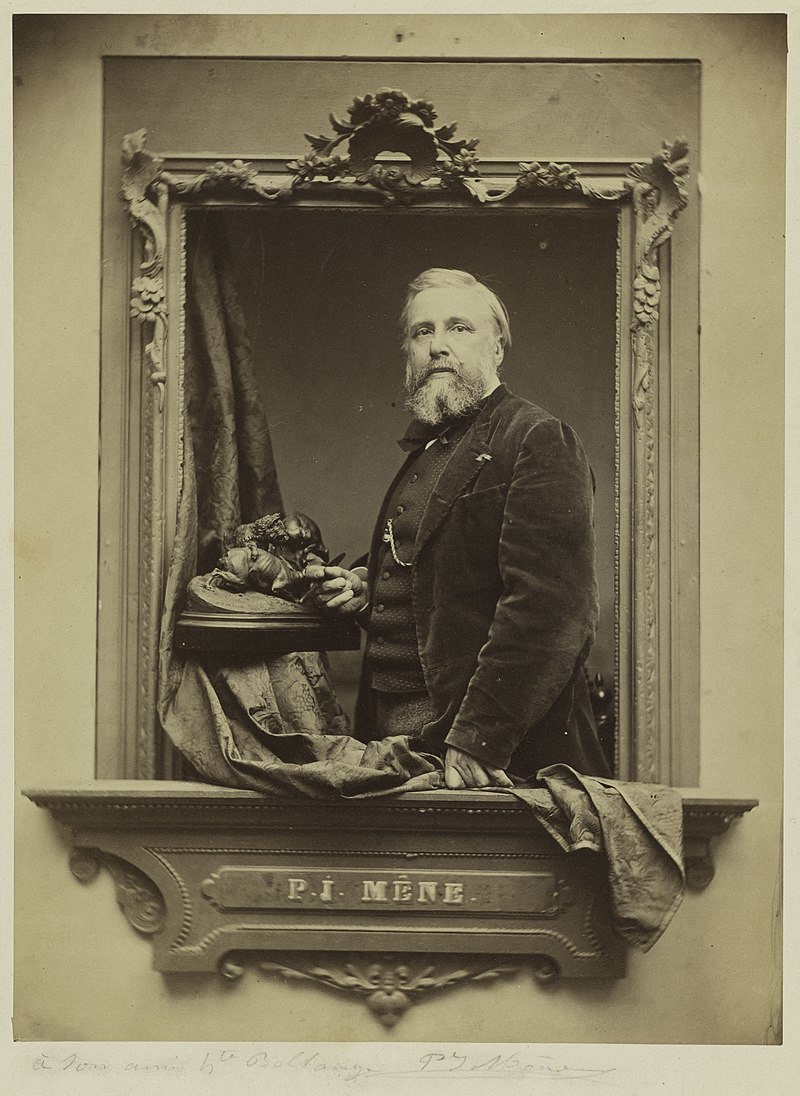 Pierre-Jules Mene
French, 1810-1879
L'esprit, la finesse, la vérité du talent de cet artiste. Louis Auvray
Known as the Landseer of sculpture, Mene's work was as popular during his lifetime in England as he was in France, even though he never actually visited these shores. His sculptures capture with great elegance everyday scenes of predominantly domestic subject matter. His attention to detail and anatomy was matched by the care with which they were cast in his own foundry. He was the pre-eminent member of the group of sculptors during the middle of the 19th Century known as "Les Animaliers".
The delicacy and natural form in his sculpture was, in part, a result of the influence of the painters Landseer and Carle Vernet. From Landseer, Mene found not only subject matter but an expressive element – sentimentality. Landseer's strong influence can be readily seen in Mene's large and intricate model of 'After the Hunt in Scotland'. From Vernet, Mene captured the verve and spirit of the painter's compositions. By incorporating these elements into his art, Mene's sculptures possessed a character and natural appeal of their own. Over a century later Mene has emerged as one of the foremost sculptors of the 'Animalier' school and surpassed all others in his portrayal of animals in the realist form.
View all Antique Artworks