10th Oct 2002 - 25th Oct 2002
The Swiss illustrator and sculptor Theophile Alexandre Steinlen (1859-1923) was one of the foremost social commentators of his day in turn-of-the-century Paris. He was a multi-talented artist; a painter, draughtsman, engraver and sculptor.
By far the most notable of Steinlen's sculptures are his depictions of cats. Indeed, in his studio at 21 rue Caulaincourt, he was surrounded by cats, an animal with which he had a life-long fascination. He produced numerous drawings and paintings of this motif throughout his successful career. His love of felines found expression not only in numerous commercial posters, but in many other artistic media including sculpture, painting, drawing, wall painting, editorial illustration and cartooning.
This exhibition concentrates on these works and brings together sculptures, paintings, pochoirs and drawings and is organised with the help of Madame Claude Orset.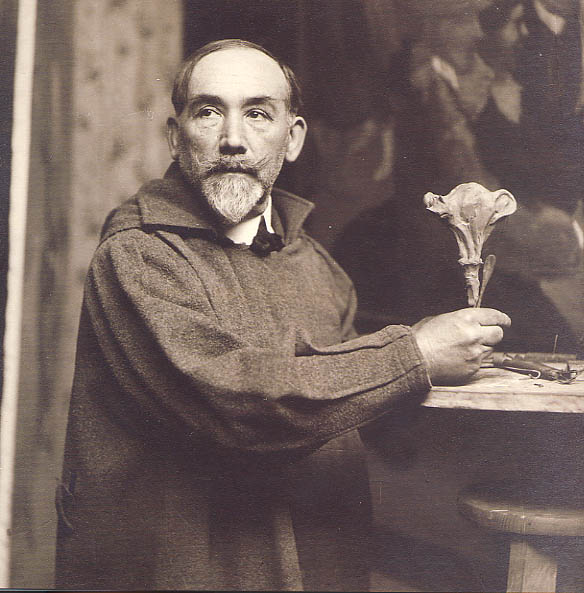 About The Artist
Steinlen was born in Lausanne, Switzerland on November 10, 1859. He grew up in an artistic environment, his grandfather being a teacher of drawing in Vevey. In 1881, Steinlen moved to Paris where he later became a French citizen. He was a multi-talented artist; a painter, draughtsman, engraver and sculptor. He produced comic strip stories for numerous journals, principally Le Chat Noir. Having achieved public recognition for this, he went on to design lithographs and political posters. In the late 1890's, Steinlen produced his first engravings under the tutelage of his friend Eugène Delâtre. His paintings of rural landscapes, flowers and nudes were later shown at the Salon des Indépendants.