2008, Prince Paul Troubetzkoy
Sladmore Gallery, London
21st May 2008 - 27th Jun 2008 , Sladmore Gallery, London
George Bernard Shaw wrote of Prince Paul Troubetzkoy 'he is one of the few geniuses of whom it is not only safe but necessary to speak in superlatives'. He is the most astonishing sculptor of modern times.
Troubetzkoy's fame rests largely on his sculptural portraits of the fashionable personalities of his time, drawn from the cosmopolitan world to which the artist belonged and which he helped to define. Restlessly moving across continents, he observed high society during an age of upheaval, vividly recording an elite who chronicled profound historical change.
His bronze portrait of Lady Constance Stewart-Richardson, illustrates this perfectly. This aristocrat gained fame as an athlete and suffragette, and, after attending a performance by Isadora Duncan in 1909 she became an interpretative ballerina, adopting Duncan's radical, free, expressive style. He depicted her performing, dancing barefoot and barely clad, for which she was renowned.
Another impressive character of the time, captured by Troubetzkoy is Madame Décori. She hosted one of the most prominent salons in Paris, receiving intellectuals, politicians and journalists. Widely considered to be one of the most fascinating women of her day, she had an affair with the minister Raymond Poincaré and was the talk of Paris. One of the most successful and original innovations in Troubetzkoy's sculpture is his use of props to create a spatial setting for his figures. The simple device of placing the sitter in a chair has the effect of drawing in the viewer, so much so that we feel as if we too were a part of her salon sharing with her a moment of intimacy.
The exhibition comprises of more than 20 works assembled over many years by Edward Horswell.
Exhibition Catalogue
When I saw my first Troubetzkoy bronze some forty years ago, The Dancer – Lady Constance Stewart-Richardson – I was immediately drawn to the fluid modelling style of this renowned portrait sculptor. As director of the Sladmore since 1985 I have long wanted to mount a show of his sculpture and at times over the years we have come close, only now however do I feel we have a selection of his work that will do justice to his reputation.
To those familiar with his oeuvre I hope there are works here that bring renewed pleasure and to those discovering his sculpture for the first time I trust this exhibition will inform and also confirm why, at the start of the twentieth century, Troubetzkoy was as celebrated as many of his famous sitters.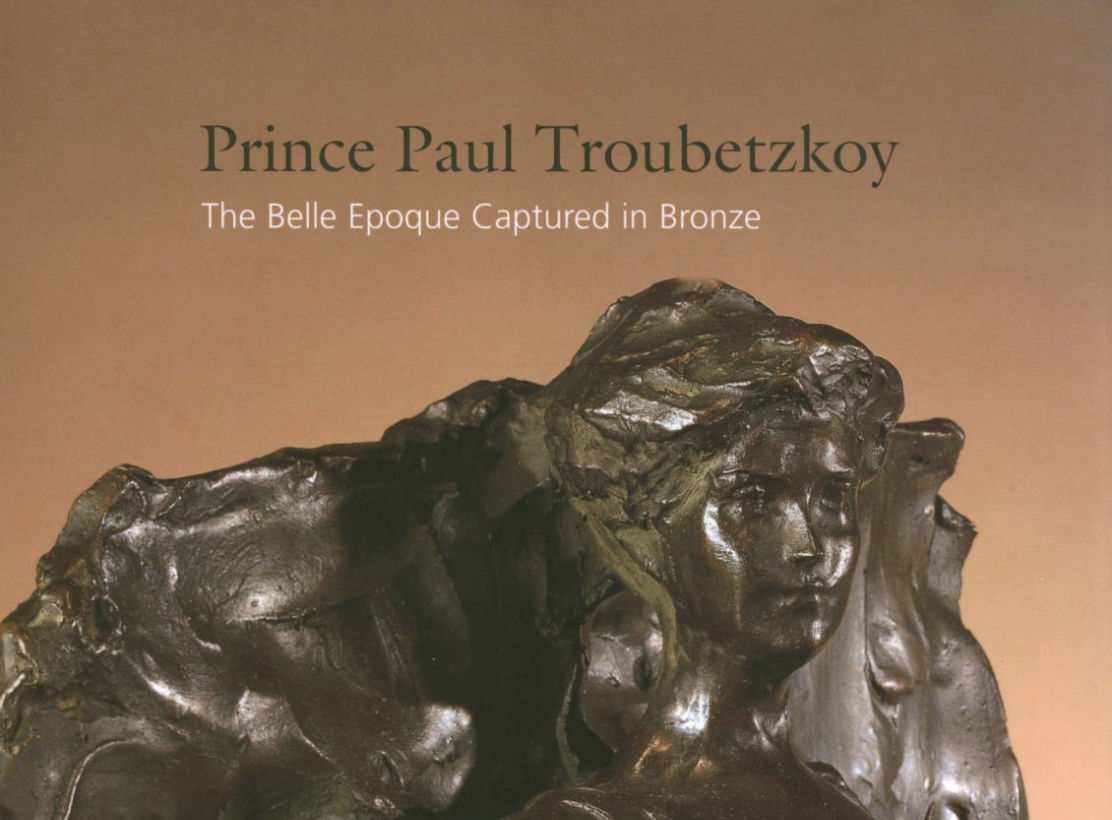 Discover more by viewing the related films.
Troubetzkoy – The Belle Epoque Captured in Bronze