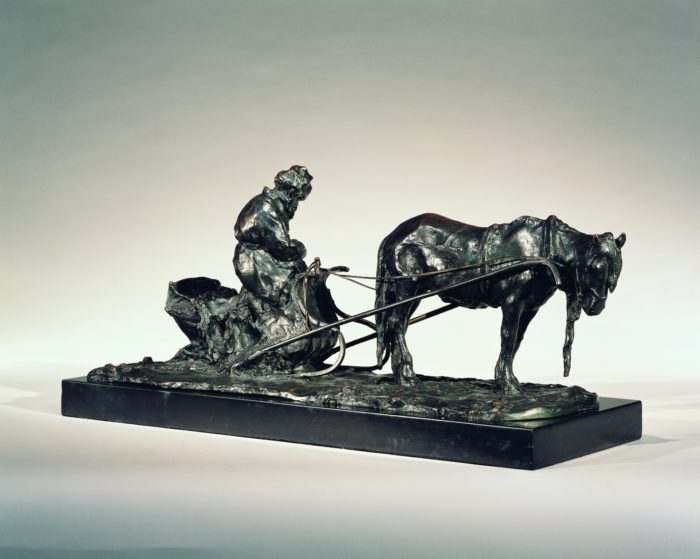 May 2016, La Galleria, Pall Mall, London
The Society of Portrait Sculptors' Annual Open Exhibition showcases contemporary British portrait sculpture, exhibiting the work of its members alongside those sculptures selected via open submission. Each year, the exhibition also exhibits sculptural portraits by established names, and this year the Sladmore Gallery is loaning Troubetzkoy's 'Moscow Coachman', a rare, early work by this master of portraits. Troubetzkoy's aristocratic lineage and international lifestyle ideally suited him to the role of society portraitist. His style is so relaxed and elegant that it appears facile, yet he consistently devised poses and settings that are convincingly modern and formally inventive. This unusual portrait was modelled by Troubetzkoy whilst in Moscow in 1898 and depicts a typical Russian horse-drawn sledge with driver in a snow swept scene.
For more information on the Society of Portrait Sculptors, please click here.