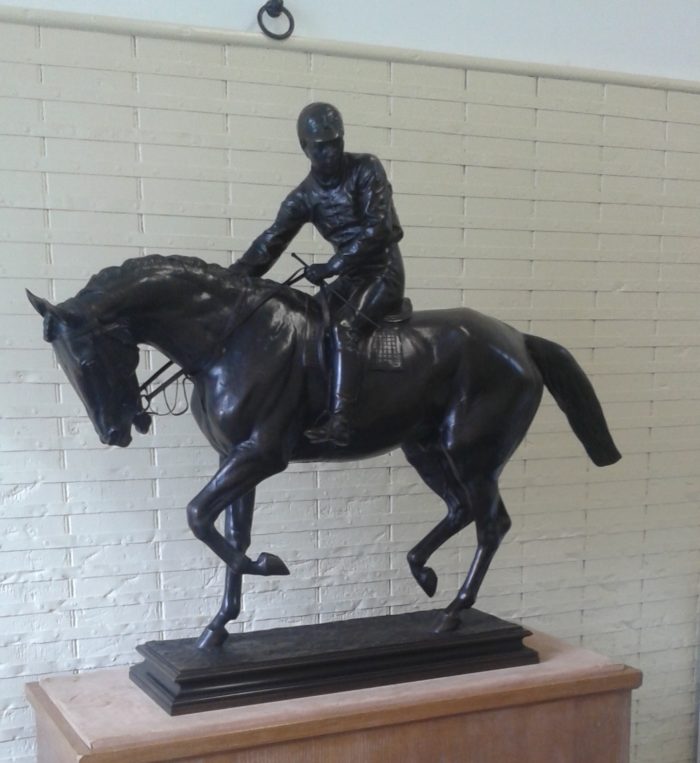 July 7th to July 9th 2016
The opening of this celebratory exhibition is to be held at Newmarket's National Heritage Centre, where eight stables which have recently restored to their former glory, will be filled with paintings and sculptures by leading international equine artists. The Sladmore Gallery will be loaning sculptures by John Skeaping, Antoine Louis Barye and Isidore Bonheur and from our contemporary gallery, works by James Gillick, Nic Fiddian Green, Mark Coreth and Charlie Langton will be on display. This will be the first time that the Rothschild Yard will be open to the public, marking the near completion of Palace House, the National Heritage Centre for Horseracing & Sporting Art. This has been a transformative project taking shape in the centre of Newmarket after years of meticulous planning, fundraising and construction. The Heritage Centre will comprise of The National Horseracing Museum, a National Gallery for British Sporting Art and the flagship home for Retraining of Racehorses Charity.
Gerry Farrell the Director of Sladmore Contemporary said: Sladmore Contemporary is delighted to be exhibiting works by some of our artists at Palace House the National Heritage Centre. We have been following the progress of the development in Newmarket closely and are honoured be involved.
The Mark Coreth bronze of Frankel has been gifted to the National Heritage Centre by His Highness Prince Khalid Abdullah in memory of Sir Henry Cecil (1943 – 2013) and as part of his on-going support of the new Heritage Centre.
If you wish to visit the museum's website please click here