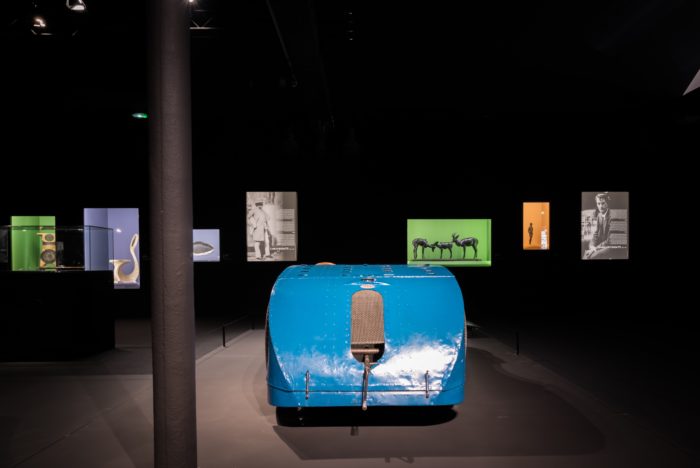 19th June to 3rd November 2019
In 2019 the Bugatti brand celebrates its 110th anniversary, founded in Alsace in 1909 by Ettore Bugatti, who still stands today as a master of design and engineering innovation.  To celebrate, the Automobile City of Mulhouse pays tribute to the unusual creativity of the Bugatti family with an exhibition entitled – Incomparables.  
The exhibition comprises contemporary supercars to  historic racing cars – the Royale to the Divo – alongside objects of design by Carlo Bugatti and sculptures by Rembrandt Bugatti.  The Sladmore were delighted to organise loans of two impressive sculptures to this exhibition.

Information about the museum, should you wish to arrange a visit, can be found on their website – http://www.musees-mulhouse.fr/en/automobile-museum/
Images © Culturespaces / Eric Spiller